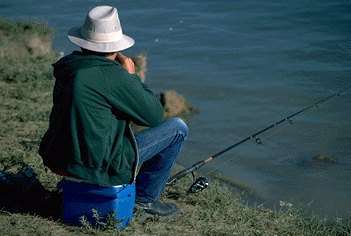 THE ROANOKE POLIO
CONNECTION

POLIO-SUPPORT-LEARNING-REFERRAL-HELP
I want to thank you for dropping in on the web page for THE ROANOKE POLIO CONNECTION. We are here to try to help you get the best out of life even though you may have Polio or Post-Polio Syndrome. Join in, browse, and see if there's anything here to help you out. Please drop us a line and let us know what you think of our page and let us know what we can do for you. You don't have to go through new physical problems alone. I am here to help. Listed below are just a few ways, so please check it out and feel free to contact me anytime.
JUNE 98 UPDATE:
Things are looking up for the R.P.C. We are looking to expand and enlarge, making a lot more available to you. We are in the process of going into partnership with another agency and adding and improving meeting, mailings and so much more. Stay tuned for these changes.
JULY 98 UPDATE:
As said before things keep on changing for us here. We've had a few problems with our links of which I am working on, but I have also added a new link that I think you will enjoy and use often, so check it out below.

THE BEGINNING:
I started the ROANOKE POLIO CONNECTION in 1996, because I was angry! I had been suffering from the effects of Polio and Post-Polio for some time and just seemed to be heading downhill physically and no body could tell me why. I just couldn't find anything out in this area so I decided to start my own group and help others so they don't have to go through what I did.
THE GOAL:
The main goal I had in mind was finding as much information as I could on Polio and Post-Polio and make it available to anyone else who might need it. One of the biggest problems Polio people face is not know what's going on. I have worked very hard setting up a nice little library just loaded with information on Polio.
CONCERNS:
Walking, swallowing, fatigue. These are just a few of the many problems that Polio people are going through. They are concerned about these things and what might happen in the future. There are so many questions and concerns that they may have and not know how to get that information.
"I've been through all of this already." "What's going to happen when I get older?" "Why do I feel so tired all of the time?" These are just some of the questions asked and I've searched to find the answers.
WHAT? WHY? WHEN?:
That's where I come in. I can supply you with information on a great numbers of problems with information sheets, brochures, booklets and other means of information. I have links to a great many other Polio organizations throughout the world. I can put you in contact with local sources and agencies that help. I can find out just about anything you need to know.
ME:
I am just one concerned person who has suffered from Polio and PPS for many years now. I just want to help you so you won't have to go through what I did just to find something out. I can give you information, connections, medical information and most important, support. I've managed to get a few other folks involved to give me a hand and together we can try to make things easier for you.
POLIO:
Polio is by no means gone. It is very prevelant in todays society. It can be a great cause for concern. Many people are plain scared about what their future holds. Life can and will go on and I can help you make it a little bit nicer.
CONTACT:
You can contact me at any time and I will be more than happy to help you out in any way that I can. You don't have to have Polio to be concerned. I'm here and I can help. Just get in touch with any concerns, questions, comments or for any reason.
"POLIO AND POST POLIO SYNDROME ARE A MAJOR PROBLEM FACING MANY, MANY PEOPLE. BUT WE DON'T HAVE TO LET POLIO BEAT US. TOGETHER, WE CAN MAKE POLIO A PART OF OUR LIVES, NOT THE CONTROLLER OF OUR LIfE!"
PLEASE KEEP IN MIND THAT THERE ARE NEW CASES OF POLIO HAPPENING EVERY DAY OF THE YEAR. IN AMERICA WE HAVE THE LUXORY OF NOT WORRING ABOUT OUR CHILDREN GETTING POLIO. GET YOU CHILD IMMUNIZED! IT'S EASY, QUICK AN IT IS THE RIGHT THING TO DO. REMEMBER YOU DON'T HAVE TO GO THROUGH YOU YOUR LIFE WITH POLIO AS A DISABILITY. IF YOU DON'T GET YOUR CHILD IMMUNIZED-HE OR SHE WILL! IT'S INEXPENSIVE AND THERE ARE EVEN PLACES WHERE THEY WILL PROVIDE THE VACCINATION FREE. DON'T BE SELFISH-IMMUNIZE YOUR CHILD!

Disability Related Links

World Association of People With Disabilities: website for all disabilities

Support Works for people with polio and post-polio syndrome

Polio/post-polio Information Directory

Polio Experience Network

Polio.com

The Roanoke Polio Connection
Ph: 540-344-2051 E-Mail: JKimAtwood@aol.com
930 Murray Ave. Roanoke VA. 24013-1842
Sign My Guestbook
View My Guestbook